S. M. Ibrahim (Lavlu)
Mail:
smibrahim@gmail.com
Cell::+88 0172753583 or +88 0188582283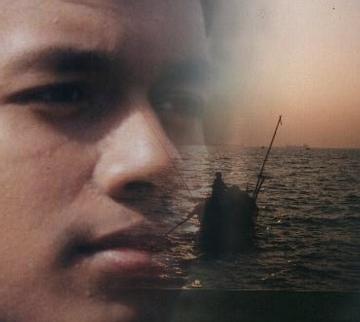 1 Career Objective
My career objective is to ascertain innovative concepts in the field of information and Communication Technology and other relevant fields. I want to fuse ideas and technology applying acquired knowledge to contribute to the development of Information and Communication Technology as well as myself.
2 Key Strength
Analytical Ability

Performing task well planned way

Programming Knowledge

Strong personality

Organizing Capability

Teamwork capability and leadership
3 Participation in Programming Contests
DIU 1st Annual Inter University Programming Contest, 2003

National Computer Programming Contest (NCPC), 2003

AIUB Inter-university Programming Contest, 2003

NUB Intra-university Programming Contest, (1st position) 2003

ICPC , 2004

National Computer Programming Contest (NCPC), 2004
4 Academic Background
Studying B.Sc (Hons) in Computer Science and Engineering (8th semester), Northern University Bangladesh.

Completed H.S.C in 2002 from Chittagong Cantonment Public School & College, Chittagong. Obtained 1st division.

Completed S.S.C in 2000 from Collegeat School, Chittagong. Obtained 1st division.
5 Major Subjects Studied
Programming languages ( C and C++), Electronics Devices and Circuit analysis
Discrete Math, Data Structure and Algorithm, Computer Networks
6 Skills
6.1 Programming
Skilled in C and C++ programming using gcc/g++/tc/MSVC

Some knowledge in Java Programming Language

Skilled in JavaScript and HTML

Experienced in PHP Language

Experienced in VB6 Programming Language
6.2 Networking
Experienced in Linux Networking, Linux Server Configuration and Administration.

Experienced in Windows Networking, Windows NT Server Configuration and Administration.
6.3 Some of important Tools Used
Doxygen, Javadoc ( Documentation tool)

KOrganizer (Scheduling tool)

LaTeX and LyX (Document processor)
7 Some other Experiences
7.1 Practical Network Design
In my home I made a network with 6 pc's ( 3rd April ,03) and also maintained by me up to today. There are Proxy, Web, DHCP, NFS, SMB servers running.

Also worked for developing our universities computer lab.
7.2 Hardware Expert
---
This page last updated: Thursday, 21 July 2005 11:13:44 AM -0400 and visited
times.